As COVID restrictions continue to ease, meeting up more frequently with our customers again has been fantastic. During the pandemic, we have all learned that you can achieve a huge amount with online meeting tools, but it cannot fully replace a face-to-face meeting. There is different energy between participants, and it sparks many smaller discussions, whereas, in an online forum, everyone wants to get it done as quickly as possible.
This week we had one of our Performance Workshops with a long-time customer in Finland. As part of our PriceCast Fuel service delivery, we provide performance development services. Along with our monthly status meetings, we arrange two extensive performance workshops each year where we cover every aspect of the customer's use of our product and services. We can also offer unique analyses and provide strategic market insights per the request of our customers.
A critical aspect of the performance workshops is that we review our roadmap for PriceCast Fuel and ensure that whatever new functionality we are working on aligns with our customer's goals, challenges, and roadmap. Lately, and also in this visit, we have been discussing dynamic EV charge pricing extensively.
When the EV charging market moves from complementary- or low-fixed-price charging, there is a need to have a dynamic pricing solution ready. As demand for EV charging is increasing heavily in the last six months, so does the need to ensure retailers have the right tools to price dynamically. It is a new and exciting space, and we are enthralled to tell our customers about the pilot projects we are running in this area and capture their requirements so that we have all use cases covered when this becomes ready for production.
Another topic in our recent performance workshops has been our completely re-built user interface for the product. While delivering the product over the last ten years, we have collected many use cases and workflows from our customers. We are very excited to show the result of incorporating these use cases in a completely new user experience, driven by modern UI/UX technologies and a visual, action-oriented interface.
In the services team at A2i, we are very excited about our upcoming customer workshops to inspire and be inspired and continue to drive the use, development, and evolution of PriceCast Fuel. We hope we'll meet with you soon!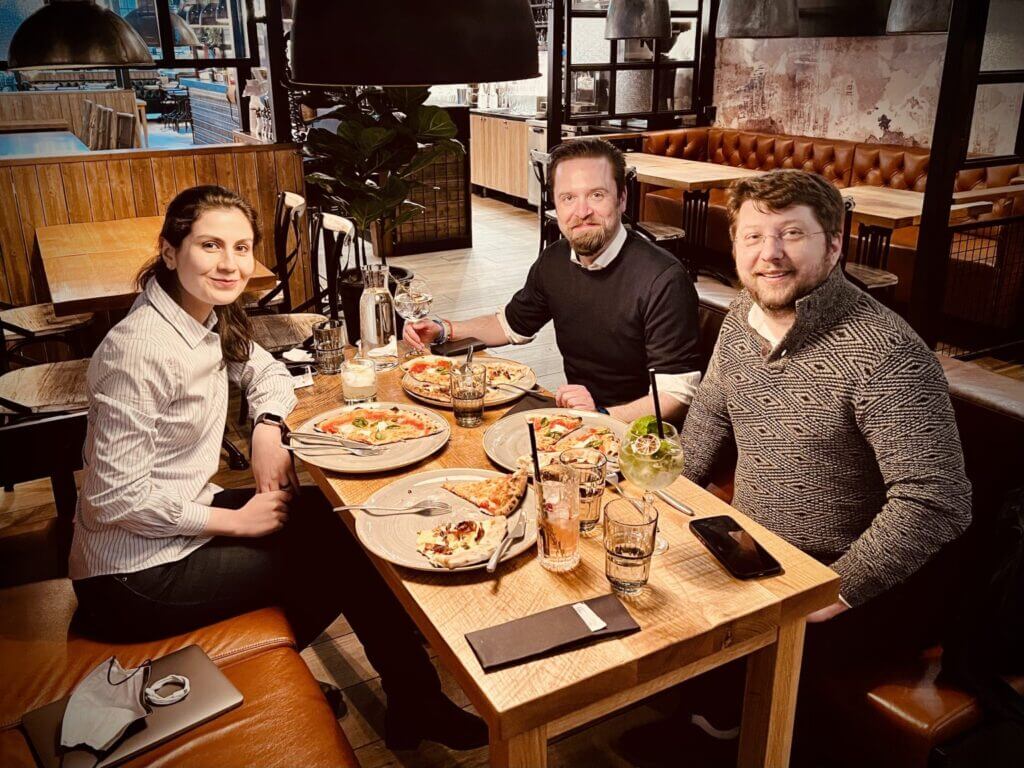 The A2i team enjoying a late lunch before they make their way to a customer meeting
By Emil Erlandsson