Become a pricing leader with a AI-driven fuel pricing, solution designed for today's ever-changing market.
Let data be your driving force
PriceCast Fuel has helped retailers across the world to maintain a pro-active pricing strategy, even in volatile marketing conditions. Our self-learning AI technology is able to identify and predict consumer trends, empowering organisations to make better decisions and become more strategic.
"PriceCast fuel is excellent for us. It gives us a detailed view on a very fluctuating market, it strengthens our agility and plays a key role in providing a real time perspective on our price fuel"
Remove the guesswork from your fuel pricing strategy by focusing on your customer, not your competitors.
Pricecast Fuel uses your real-time data to ensure business objectives are met in an ever-changing market.
Weather, sporting events, time of day,  global incidents – these can all impact customer behaviours. PriceCast Fuel is designed to recognise and predict the emerging behaviour and price sensitivity of customers on the forecourt and calculate the optimal price based on this.
PriceCast Fuel continuously learns from the changing patterns seen in the data and is able to find opportunities throughout the day that you otherwise might miss.
Fuel pricing doesn't need to be complicated
AI is not a one-size-fits-all solution but an important tool in your toolbox; one that can prove particularly useful when trying to navigate volatile market conditions.
Our proven, robust model is fully customisable to your business objectives and constraints and can support everything from simple fixed pricing to dynamic predictive AI models that forecast customer and competitor behaviour.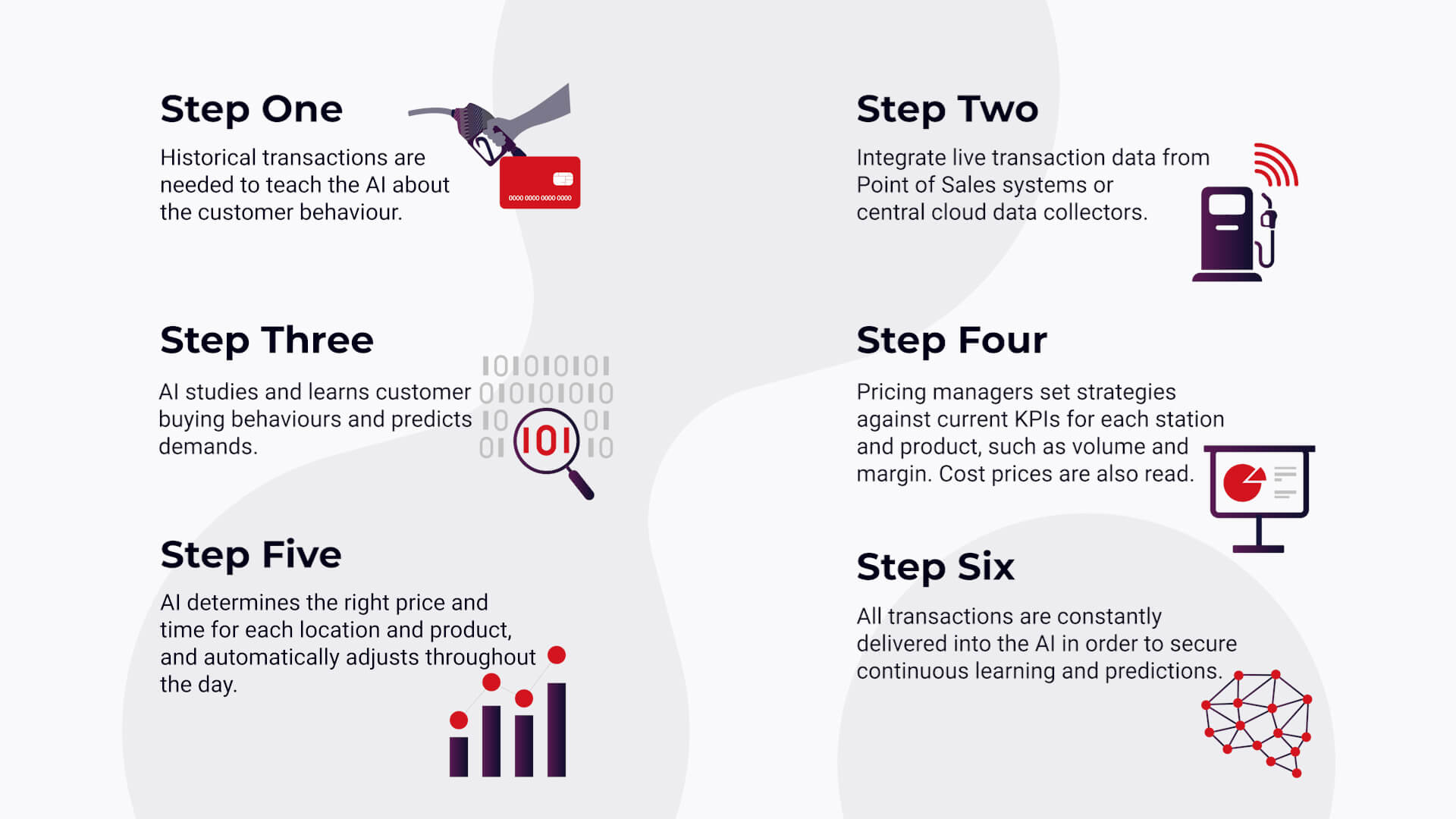 Introducing artificial intelligence can feel a bit like stepping into the unknown…
…which is why it is essential that we are able to explain how and why the AI has come to a particular solution.
This example shows how PriceCast Fuel works. The AI is pricing the red line, and the blue and yellow lines are competitors. On the first day, the AI competed with the yellow competitor and then shifted focus to the blue competitor the next day. From this test we know that it increased by 4 CpG while keeping the market share, but how did it achieve this?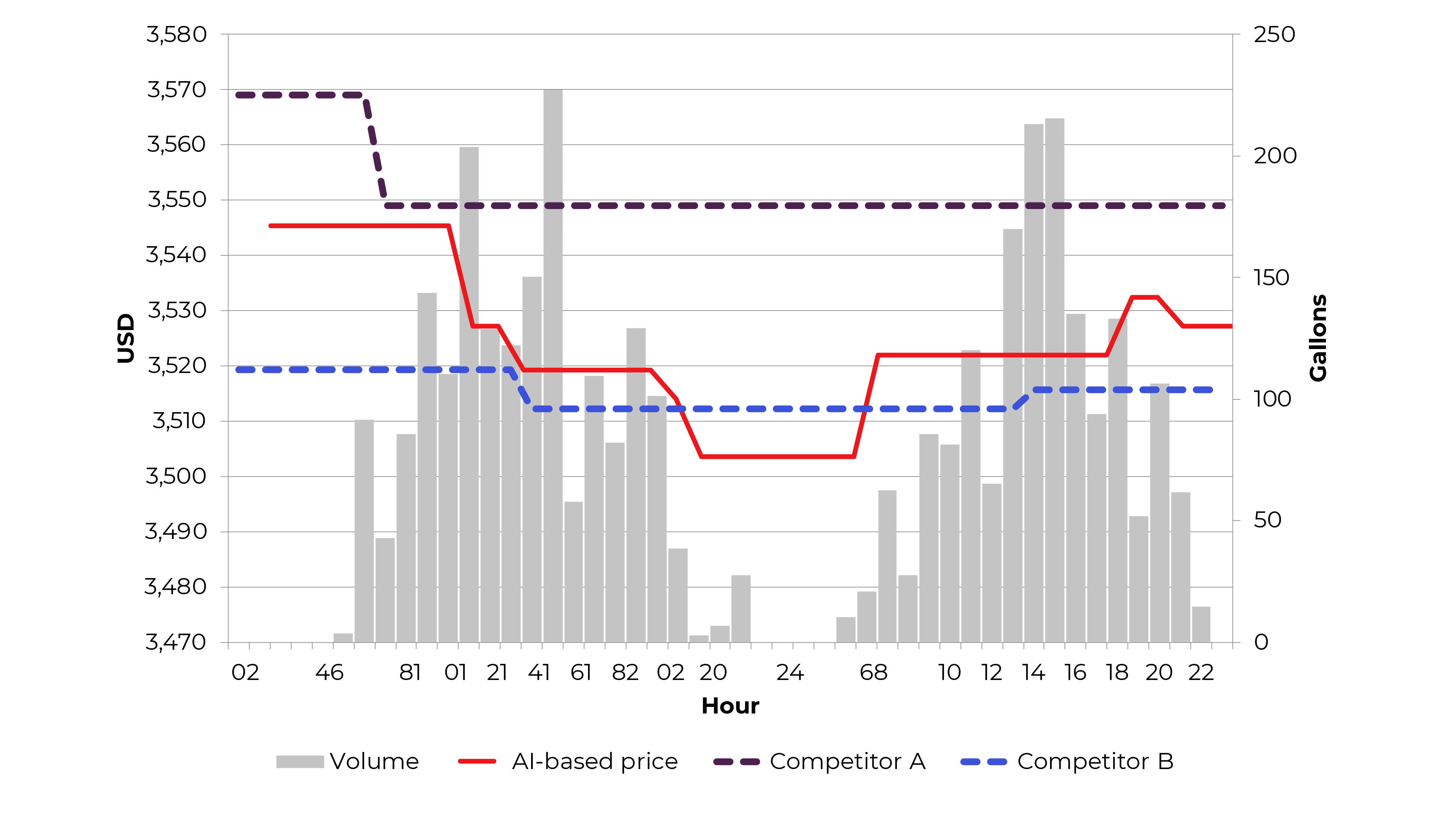 To explain the outcome, we need a fully connected model where you can fully trace the semantics behind the decision making.
In this example of an AI model from PriceCast Fuel you can calculate the price elasticity of the supply and demand on station product level down to the minute. Like with generative AI, the AI is trained on samples, but these samples are engineered to keep their semantics so that the end user can understand the reasoning behind the decision-making.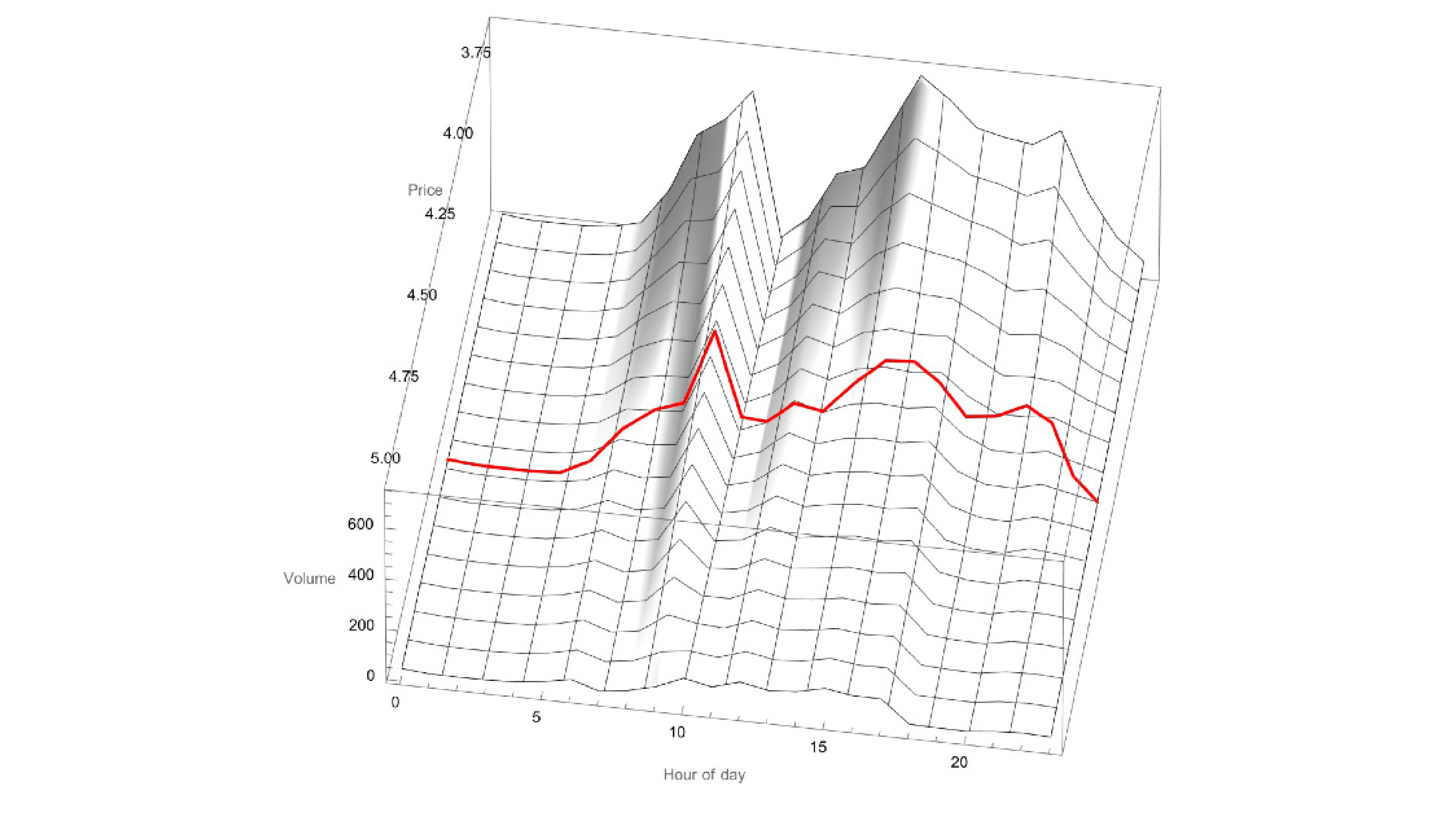 In this example a station has three competitors, but which one are they actually competing with?
This changes throughout the day. It can come down to location, offers and other facilities such as restaurants or schools nearby.
On Monday competitor one (navy) is the main competitor whilst on Tuesday Competitor 2 (grey) is the main competitor in the morning and Competitor 3 (red) in the afternoon.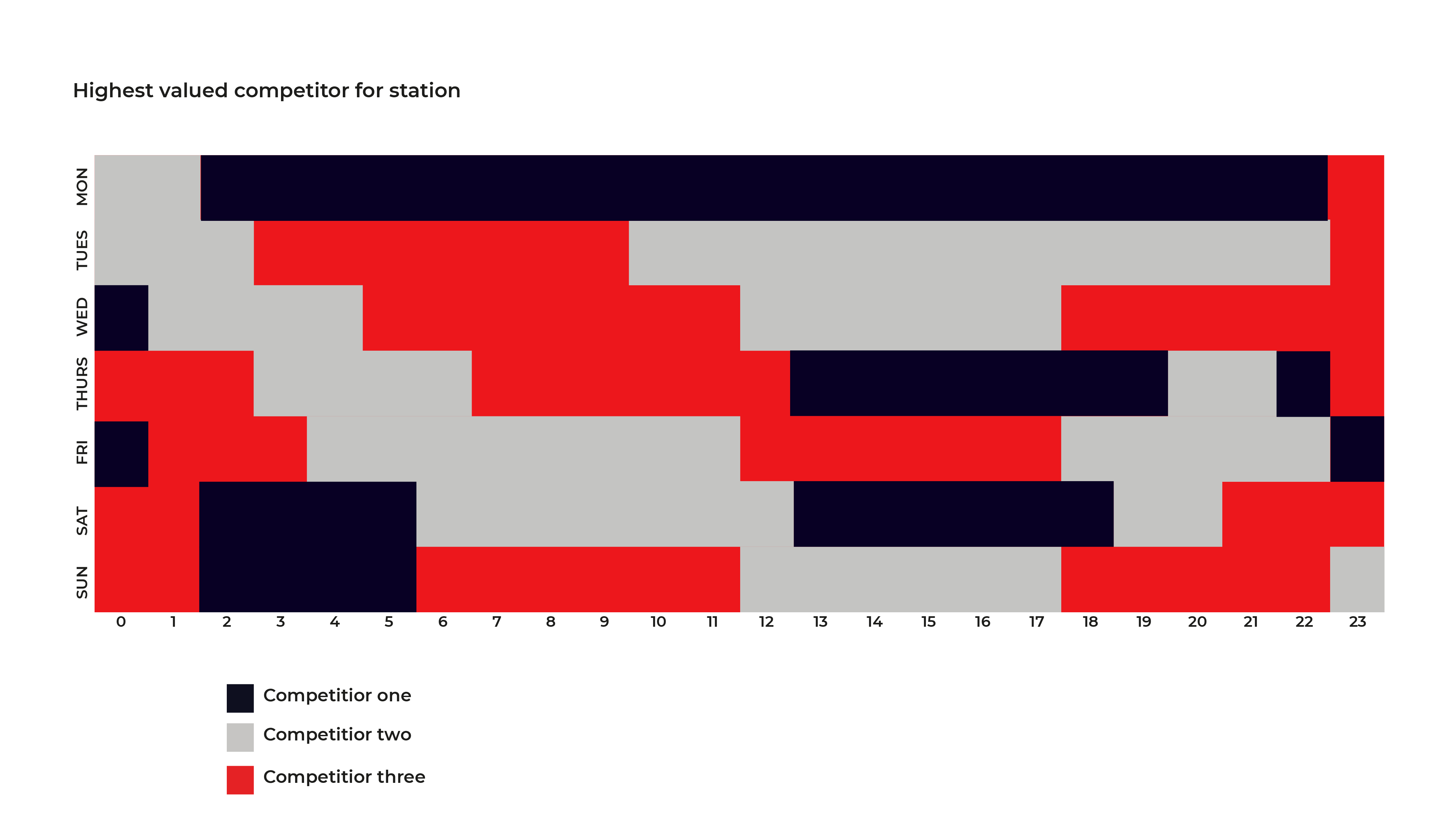 Making AI work for you
It's important to remember that AI is not a one-size-fits-all solution, but a valuable tool in your toolbox; one that can prove particularly useful when trying to navigate volatile market conditions.
Set-up and support
Our expert team are on hand to guide you through the set-up process and beyond.  We offer PriceCast Fuel customers 24/7 support from our centre based in Denmark. 
A2i Systems (A2i), an artificial intelligence fuel pricing company, announced today it has signed a reseller agreement for PriceCast Fuel with Invenco by GVR, a Vontier company and global leader in innovative technology for convenience stores, retail and commercial...